FEEL THE CHANGE: VR PORN
Technological breakthroughs are already allowing porn consumers to experience content not just visually but physically as well. Virtual reality porn (VR porn) is one great example of how recent developments in VR are impacting the porn industry – and will eventually affect all areas of life.
Virtual reality, as well as augmented reality (AR), allow us to see, hear and experience other worlds at the click of a button – and that's only the beginning: these days the VR world is making another giant leap that will allow us to feel what our eyes see, further blurring the line between reality and virtual reality.
Could this leap have originated from the porn industry? A clue to the answer might be found in the data provided by the Piper Jaffray Investment House regarding the popularity of VR porn. They estimate that by 2025, VR adult content will rake in over $1 billion in the U.S. alone. Consumption of VR porn, using VR headsets, is expected to accelerate sales of these headsets, and promote technological development in this area.
The conclusion is simple: just as the porn industry propelled technological developments in the past (such as increased in bandwidth for watching videos and the introduction of HD screens), it is equally likely to give a major boost to the world of virtual reality.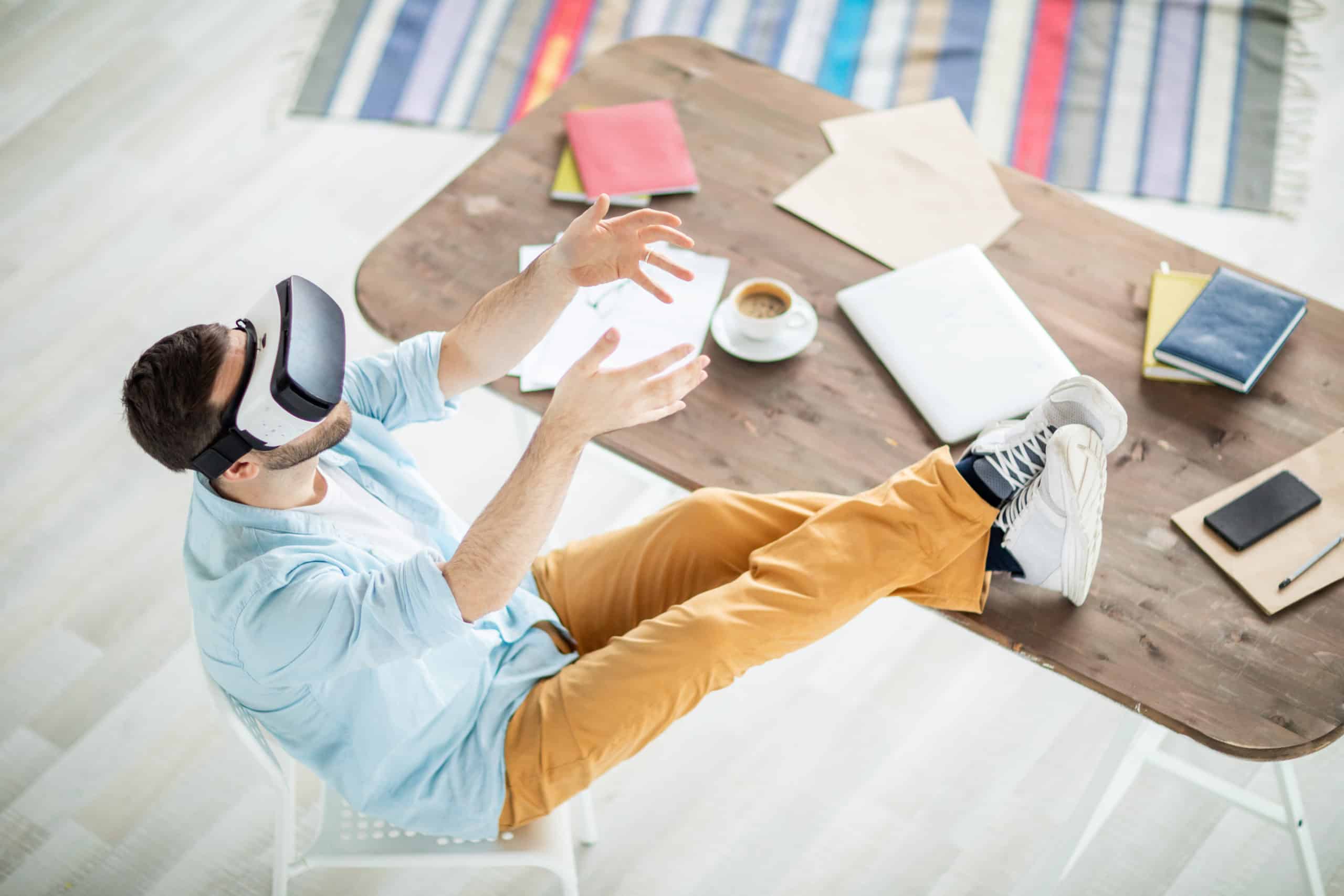 VR Porn – Current status and future prospects
As early as 2016, PornHub, one of the world's largest porn sites, launched a channel dedicated to VR porn. According to PornHub's VP, the goal is to allow users to take an active role in the experience. A year after launch, nearly half a million people have enjoyed this VR content. Every day. In case you were wondering, the startup nation is living up to its name, and is ranked sixth (surprise, surprise) in the world in consumption of VR porn 😊.
In early 2019, BaDoinkVR introduced a unique technology, whereby users can not only see each other, but also physically feel the experience. This is done with a kit that detects the user's movements and translates them into vibrations at varying intensities based on the events on screen. As one of the company's employees put it: the traffic monitoring is accurate down to the level of nail movement, so that the user feels as if there's actually another person by their side.
In addition, the company says the kit interfaces with a wide range of adult devices, which respond to the action. In this sense, BaDoinkVR is not alone: more companies are laboring to synchronize between VR movies with digital sex toys.
VR porn – Living in a dream world
BaDoinkVR's solution allows users to enjoy one of the benefits of VR – the ability to determine what the world looks like. To this end, the company allows users to build their own character, as part of the VR porn experience. The user experience varies as well: anywhere from virtual contact with another person, to taking an active role in a variety of porn videos. In other words, VR porn allows everyone to fulfill their own personal fantasies.
VR porn in service of humanity?
As before, the porn world continues to serve as a locomotive that accelerates technological breakthroughs. The ability to incorporate the sense of touch will not only serve porn consumers, but also allow doctors to perform surgeries remotely with maximum precision; prepare security personnel for real-world situations through VR simulations; and allow tourists to see (and feel) the world without leaving their living room.
Ready to feel the change?
This article was written by David Ben Moshe, chief producer at the Virtualion Studio, which specializes in producing and creating virtual reality, augmented reality, and mixed reality experiences.